Create your own campaign
Together, students and teachers throughout Johnson County (and across the country!) are getting engaged and doing their part to #EndTheTrend of teen vaping. If you're considering launching a campaign within your organization, school or community, these resources can help jump-start the conversation. And don't forget to encourage middle and high schoolers you know to take our pledge to vaporize this alarming trend.
Swag up and be part of the solution!
We're making it easy for you to use our custom art to help #EndtheTrend! Download the instructions to have yours produced. Use these eye-catching designs for stickers that spread the word. Create anything from phone loops to zipper pulls using our acrylic charms.* Or show off your G.O.A.T. status with graphic tees. Don't forget to share photos of your swag in the wild and tag #EndtheTrend!
* Unassembled metal rings included with charm orders
Watch and learn
If a picture is worth a thousand words, a video is worth, like, a million. Let these videos do the talking.
Post, like, share
Show your friends how you really feel about vaping with these memes and GIFs. You can even create your own and share it with us!
GIFs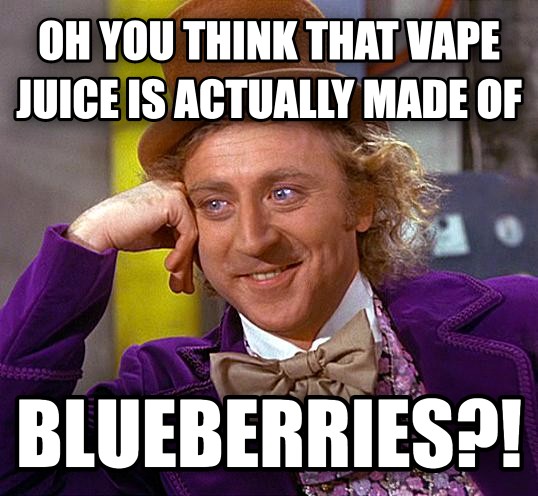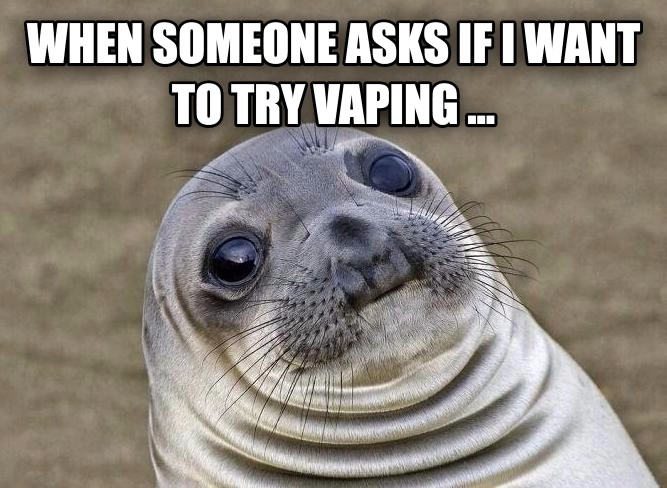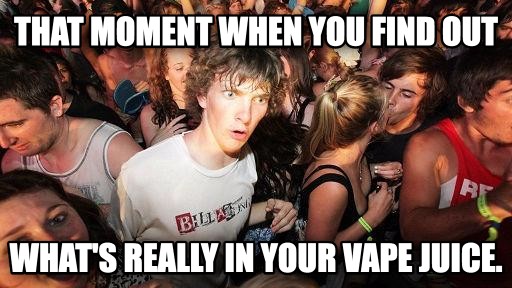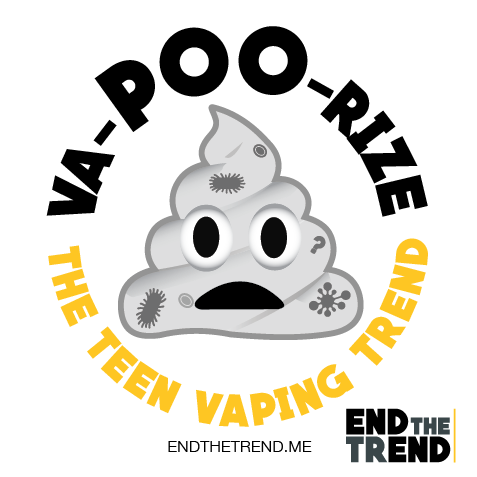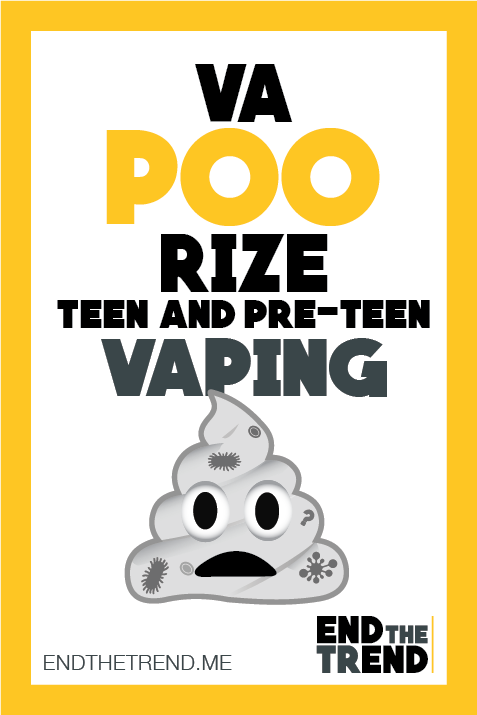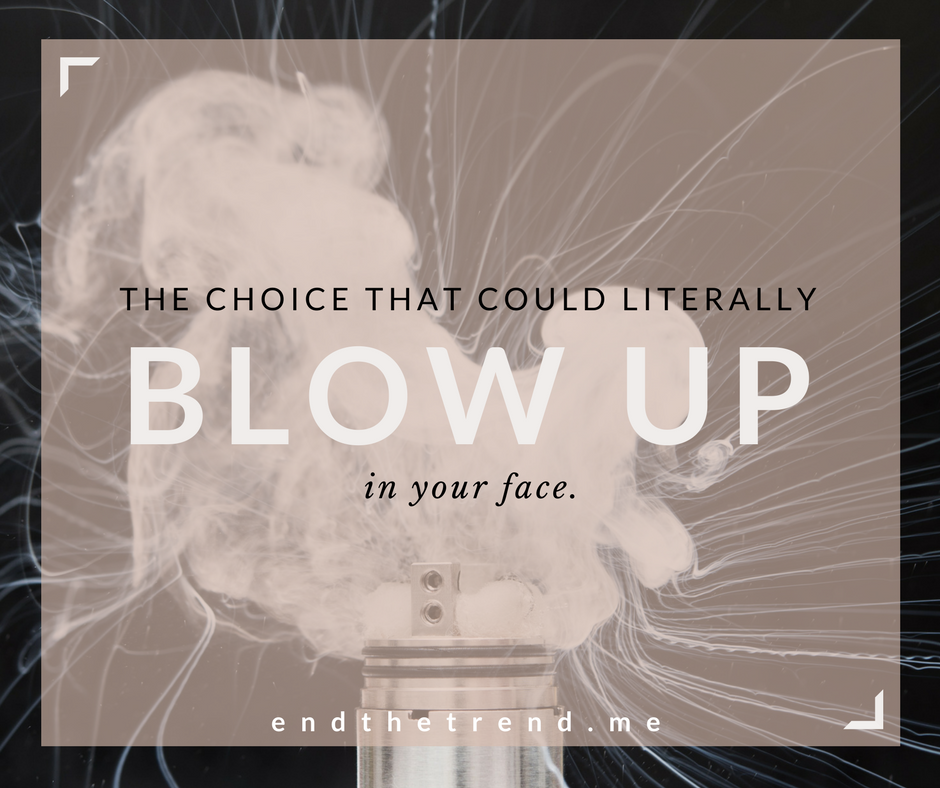 Plaster our message
Make sure everyone gets exposed to the message even if they're not on your social media feeds.
Simply download your favorite artwork from below and print it on your home or school printer at your desired size (using to print to fit). Then use the printers' mark to safely trim the edges for a clean look. Or, take the art files to a local print shop for an even bigger, bolder message. (Note that the original artwork size is noted in the description.)
May I have your attention, please
Teens and pre-teens are familiar with vaping. What they don't always understand is how vaping ads distort the reality.
If your school or organization plans to implement the #EndtheTrend campaign, show the adults who will be involved how they can encourage students to be the G.O.A.T. Download our presentation "Leveraging Media Campaigns to Help End the Trend," which explains the concept of the G.O.A.T. and the Guinea Pig and how they interact with vaping. Within the Google Slides presentation, you'll find notes you can use to follow the story line. Feel free to save a copy of the deck, or download the file as a PowerPoint presentation to make edits as you see fit.
The more students know, the better decisions they can make … starting with just saying "no" to vaping and helping #EndtheTrend!
Spread the word, share your ideas
We're on the hunt for creative ways we can communicate our message and help #EndTheTrend. Let us know your thoughts, and your work could end up as part of our campaign!
Nobody knows better than you what kind of messaging and imagery will resonate among your friends and peers. So why not add a little school spirit into your campaign and personalize it with your own memes and GIFs?! Two popular resources you can use are Canva and Giphy. They've got everything you need built right in, and best of all … they're FREE!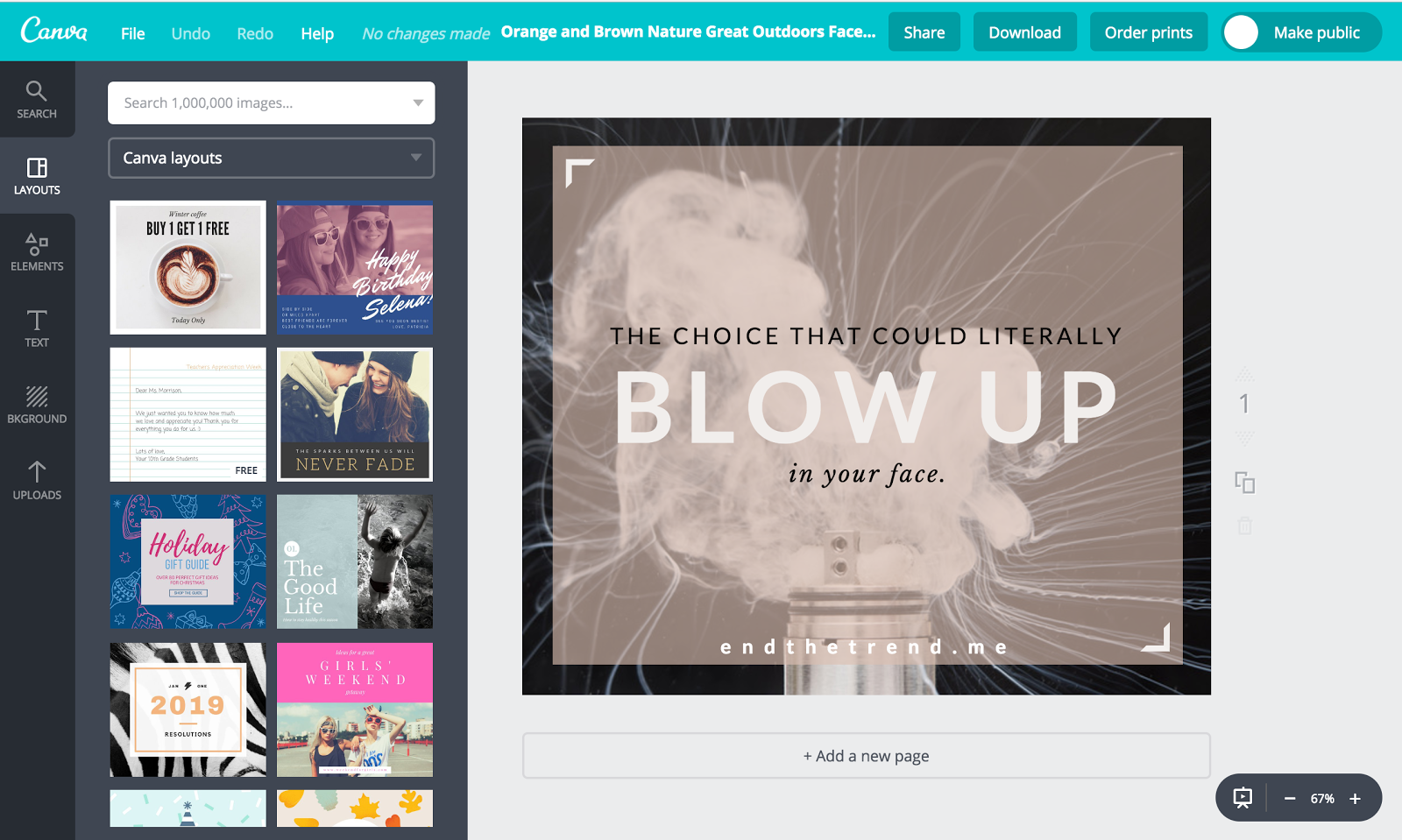 CANVA
Using beautiful pre-designed layouts, stock photos and simple editing tools, create your own posters, social media graphics and more with ease. Check out YouTube for A Simple Video Guide to Canva.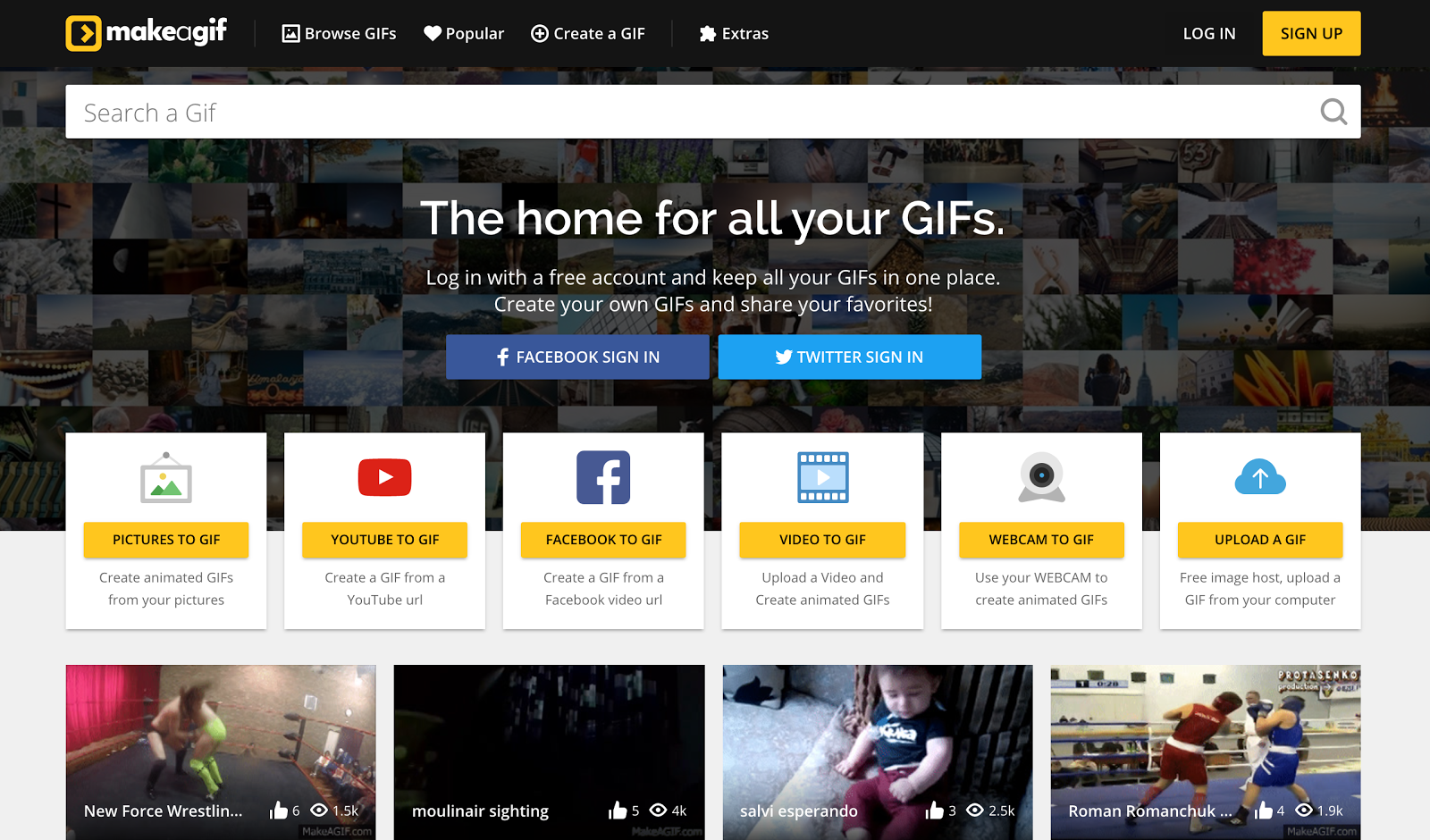 GIPHY
Some of your favorite animated GIFs and stickers are likely in this awesome online library, so why not use it to create your own? Follow these step-by-step instructions on How to Make GIFs on Giphy.
Photos from #EndTheTrend Events!