Big news: Vaping is a big yikes.
Because vaping is a relatively new trend, the jury's still out on just how damaging the effects of this behavior can be. One thing we do know: early research has shown it can impact everything from lung barrier function to brain development. Vaping unknown substances has also had debilitating — and even deadly — consequences for teens and pre-teens across the country throughout the past two years.
In other words, if you're willing to try it, you're basically volunteering to be the vaping industry's guinea pig. I mean, srsly?
Good thing you have another option. Why be a guinea pig (or a silly rabbit!) when you can be the G.O.A.T. (Greatest Of All Time)?
Meet the crew
These longtime friends are all navigating the challenges and pressures of growing up. Get a glimpse into their lives and the difficult choices they have to make with friends and schoolmates. And don't be surprised if sounds all too familiar. It's a wild (animal) world and they're just living in it.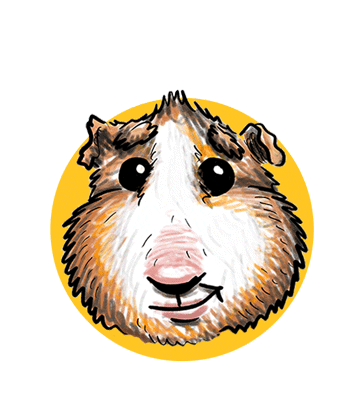 Unsure is the name of guinea pig's game. Never the early adopter, but never one to be left out, this furry friend has good intentions but judgment that gets clouded … especially when peer pressure comes into play. Will the guinea pig become a vaper … or get a clue?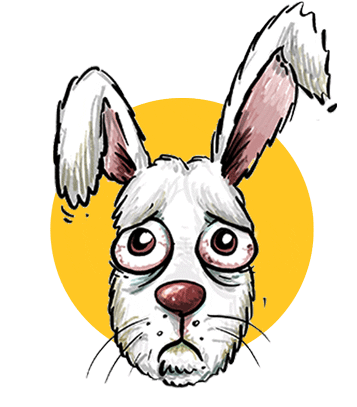 Silly rabbit. (Vaping) tricks, kitted out mods and flavored juices were once part of this character's hot new habit. Rabbit knows better now, but only after jumping on the band wagon and finding out the hard way that vaping is expensive, unhealthy … and addicting.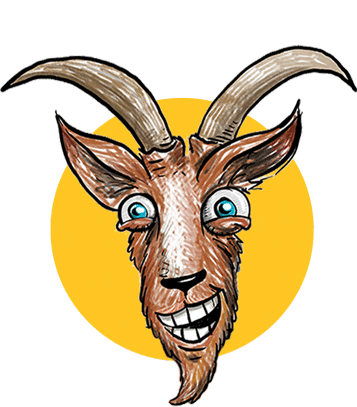 Vaping: ummm, not so much. The ruminant isn't about to let the known or unknown side effects of vaping impact its grades, its extra-curricular pursuits or its status at the top. G.O.A.T. pushes everyone to know better and do better by just saying "nah, bro."
Catch up on their convos
Besties are always sending each other snaps, sharing their favorite TikTok dances and group texting (while avoiding POS). G.O.A.T., Guinea Pig and Rabbit are no different. Check out what they have to say when vaping comes up in conversation.
Rumor has it …
The animals have talked about it, and you probably have with your friends, too. As soon as the vaping trend hit the streets, the ugly rumor began swirling that it's cool to give e-cigarettes a try because they're "a safer alternative."
If you think it sounds absurd, well … that's because it is. Check out the video for a few other scenarios one might throw into this silly argument.
Pledge your support to vaporize the trend.
Maybe you've tried vaping. Maybe not. Either way, you know that this is one trend you'll celebrate seeing come to an official end. So teens and pre-teens, parents, teachers, cool aunts, adoring grandparents and favorite neighbors, here's your chance to make your voice heard. (State and federal legislators, we're talking to you, too!)